$20.00 Registration Fee

Includes Saturday Night Catered ALL YOU CAN EAT Buffet Dinner, Beer, 5 raffle tickets, Jell-O Shots Register BEFORE noon on Saturday and get 10 raffle tickets
Annual Saturday Costume Contest & Raffle

Best costume wins a free weekend of King Air jumps at WTS. Raffle tickets $2 each or 6 for $10
FREE Coach Jumps

Student Jumpers: FREE Coaches available to help you complete your USPA "A" License Requirements. Just pay your one slot, West Tennessee Skydiving will provide you a Coach absolutely FREE!
Jump Prices

Jumps are $26.00 to 14,500'. Early bird loads manifested before 8:00 AM just $13.00. Mullins Super King Air, 14 jumpers to 14,500' in 7 minutes, guaranteed fastest jump aircraft in the country, air-conditioned and heated.
Concessions on Saturday and Sunday during lunch selling burgers, hotdogs, etc.
Aerodyne will be present at the Boogie with demo rigs.
2010 WTS Boogie Long Sleeve Tshirts for Sale

Email jahelffrich@yahoo.com to preorder for $15 before October 12th, after price goes up to $17 while supplies last
Giving Back to the Community

All proceeds from concession and raffle ticket sales are being donated to the Med. The Med is the Level 1 Trauma hospital in Memphis that two of our WTS skydiving family spent a great deal of time there this year. With the donation, we will get a plaque displayed outside of Trauma ICU on the Wall of Honor. What a great way for WTS to say thank you for helping our jumpers!!!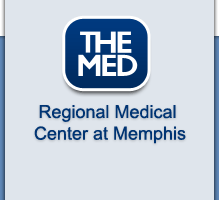 Hospital Wing

Hospital Wing is a non-profit air medical transport which provides inter-hospital transfers as well as emergency scene calls withing 150 mile radius of Memphis. Saturday afternoon, 10/30, one of the Wing helicopters & crew is scheduled to be at the BOOgie. Check out the Helicopter and learn more about what they do. (no jumping from the Helicopter)